ARTES 4.0, a highly specialized association, dedicated to Industry 4.0, advanced robotics, and related digital technologies has just featured our use cases on their website. Our real-time production performance monitoring solution, based on the 4ZeroPlatform, that we have helped to implement in several production lines and industrial plants around Italy; as well as the Zerynth-powered Polaris IoT platform.
IoT in a box
So, how did we do it? How did we help all those companies join the fourth industrial revolution?
The 4ZeroPlatform has been implemented to monitor the production and maintenance processes, acquiring data from both old and modern machines without invasive interventions and apparatus replacements. 
As they say on the ARTES 4.0 page about this use case:
"The installation methods guarantee the possibility of taking the system data in parallel with its normal operation. The data thus extracted can be used both to monitor, analyze, and optimize the production process and to implement more complex alarming algorithms, predictive maintenance and machine learning. In particular, the acquisition in "retrofitting" mode allows the collection of signals from sensors already present in the electrical panels of the machinery from sensors installed from scratch."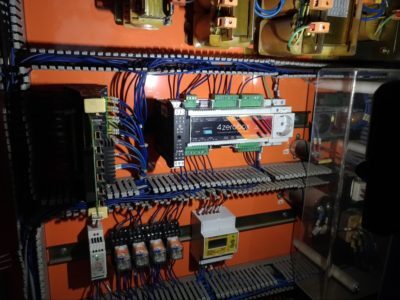 Key benefits:
Real-time production monitoring and quality control to reduce waste and rework;

Real-time energy consumption monitoring to save cost and reduce environmental impact;

Predictive maintenance to prevent costly repairs and unplanned downtime.
Visit the official Use Case page to learn more.
Polaris
The second featured use case is the Zerynth-powered open IoT platform designed for vehicle tracking and fleet management – Polaris. It is designed for remote logging and Cloud applications, with an excellent GPS/GLONASS vehicle tracker, available with 2G, 3G, LTE, NB-IoT modem.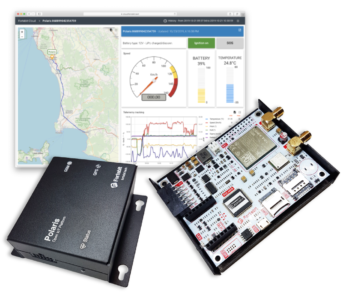 Key features:
The full Python application is released open-source.
Tracking vehicles while collecting valuable air-quality data
Easy to use dashboard with precise location reporting
More about ARTES 4.0
ARTES 4.0 (Advanced Robotics and enabling digital Technologies & Systems 4.0) is an association that aims to help, educate, and support companies on how to create new products and services, based on the development of innovative solutions, industrial research, and experimental development projects. They offer orientation, training, and support activities.