We are happy to announce a collaboration with Cypress, one of the world's leading designers and manufacturers of MCUs, Connectivity, and Memory for IoT and Automotive applications – on enabling Python on PSoC 6 MCUs.
Considering how innovative and reliable Cypress development boards are, it's no wonder that engineers and developers turn to them for IoT projects. By adding Python and Zerynth Studio to the mix, the development process only gets easier and simpler.
PSoC
6
WiFi
-BT Pioneer Kit is now Zerynth supported
We are starting off the enablement of Python on PSoC MCUs by adding Cypress' PSoC 6 WiFi-BT Pioneer Kit (CY8CKIT-062-WIFI-BT) to our list of supported devices.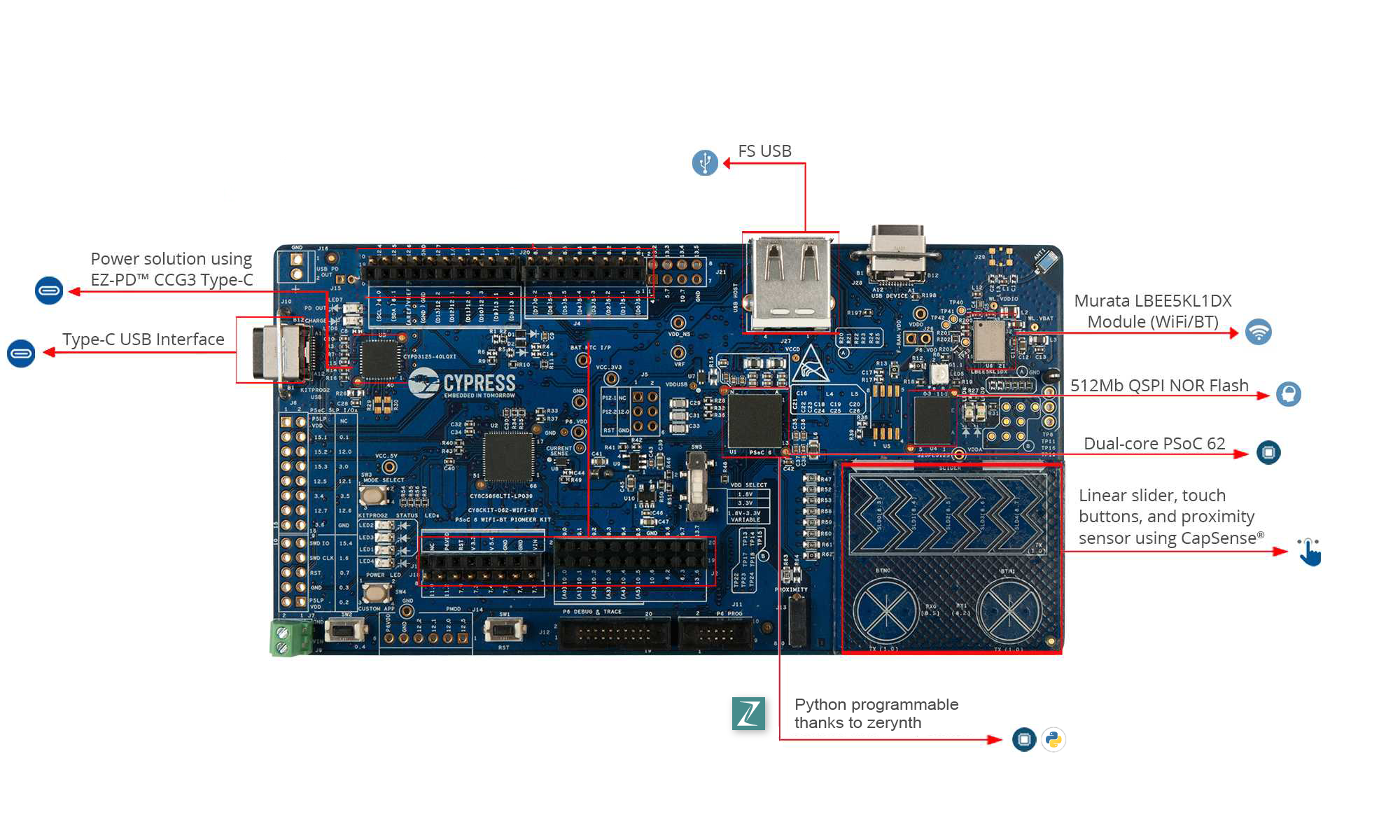 The PSoC 6 WiFi-BT Pioneer Kit is the same board that we used for the popular Cypress and Zerynth demo at the Embedded World 2019 and features the ultra-low-power, flexible and secure PSoC 6 MCU which is purpose-built for the IoT.
This kit provides a rich hardware platform that enables designing and debugging of the PSoC 62 MCU and the Murata LBEE5KL1DX 802.11n Wi-Fi and Dual-Mode Bluetooth Combo Module. The baseboard comes with 2 buttons, a 5-segment slider, and a proximity sensor. Using the 4th generation CapSense provided in the PSoC 62 Line, self- and mutual-capacitive-sensing systems can be evaluated with this kit. In addition, this kit comes with a TFT Display shield board that features a 2.4 inch TFT display, motion and light sensors, and digital microphone.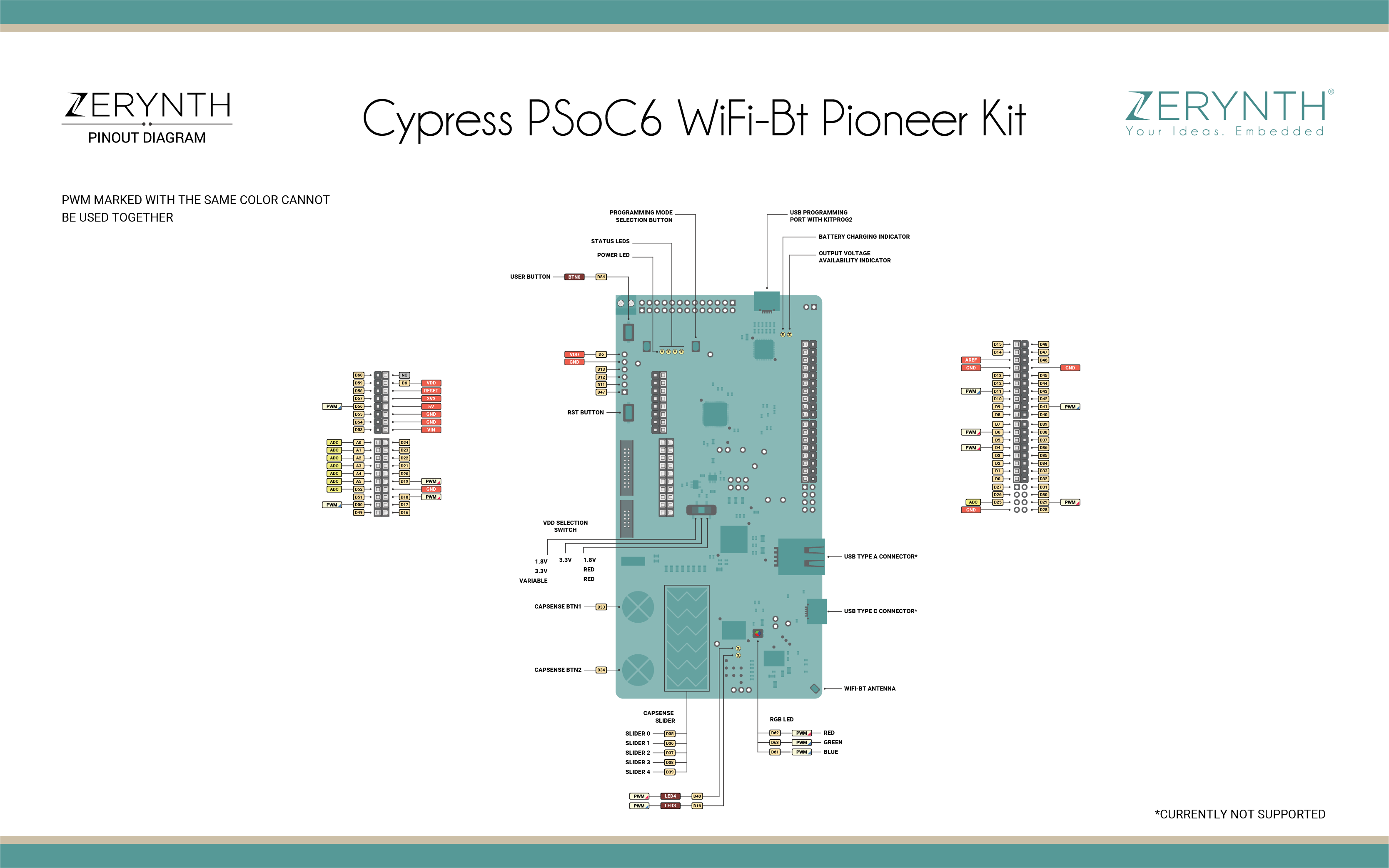 To learn more about this kit (CY8CKIT-062-WIFI-BT), see the documentation section.
More about Zerynth and Cypress
Cypress is the leader in advanced embedded solutions for the world's most innovative automotive, industrial, smart home appliances, consumer electronics, and medical products. Cypress' microcontrollers, wireless and USB-based connectivity solutions, analog ICs, and reliable, high-performance memories help engineers design differentiated products and get them to market first. Cypress is committed to providing customers with the best support and development resources on the planet enabling them to disrupt markets by creating new product categories in record time.
Zerynth simplifies IoT development providing an easy and efficient way to program the most popular 32-bit microcontrollers in Python and connect them to the top Cloud infrastructures, with high-level standards of security. With R&D in Pisa, Italy, and a global sales team, Zerynth is helping thousands of developers around the world to develop new IoT products and Industry 4.0 applications with reduced costs and improved time-to-market.