This year's IoT Solutions World Congress Barcelona had over 16.000 visitors. During the three days of the congress, some exciting topics were covered. Topics like –  what will the world look like in 10 years, the importance of storytelling in the tech industry, and how technology was influencing the healthcare industry.
Of course, we didn't want to miss all of that.
Especially since this year, you could finally see how the IoT world was seeping into major businesses.
One thought popped up, during the first day of the congress: how is Python fitting into all of this?
Zerynth Studio and Python in Barcelona
Just then we turned up at Sony's booth, where they were showcasing the Spresense toolset.
Did you know that you can program it in Python?
We recently added support for it.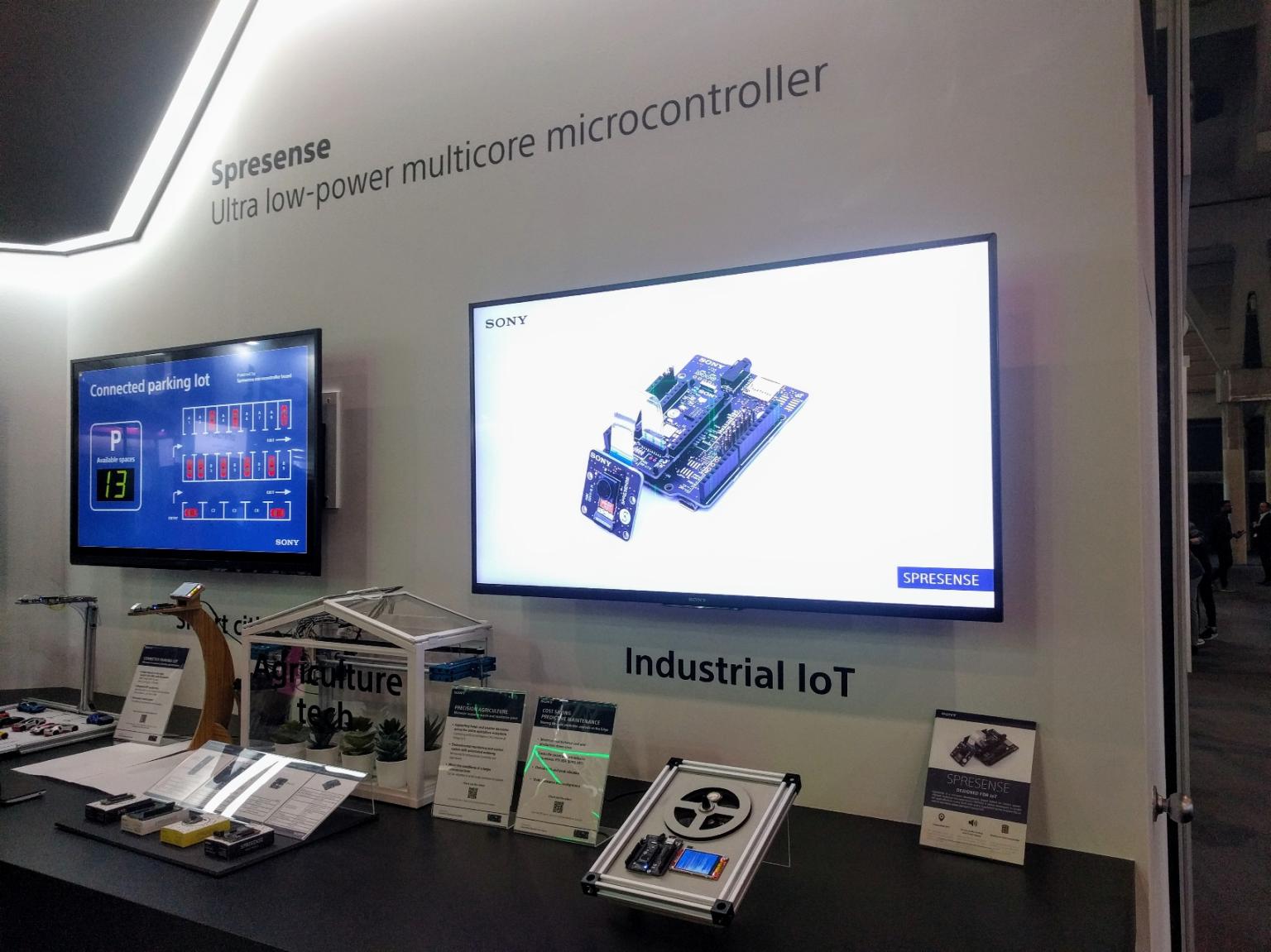 Spresense is a compact development board based on Sony's power-efficient multicore microcontroller CXD5602. It allows developers to create applications in a very short time and is supported by Zerynth with the new NuttX based Virtual Machine.
As you can see from the images it was quite popular in Barcelona.
We have two tutorials with Spresense board, to help you get the hang of things:
You can visit the official website of the congress, if you want to learn more about it, see the images, the videos, and plan your trip for 2020.
Download Zerynth Studio
Do you want to program 32-bit microcontrollers in Python? Download Zerynth Studio!
It's free to download and available for Windows, Linux, and Mac OS.