We are delighted to announce our new technological partnership with Nordic, the leading provider of low-power wireless technology.
The first step in our partnership is the addition of a Nordic System-on-Chip to our list of Zerynth supported devices.
The Zerynth IoT middleware will enable developers to use a high-level programming language like Python to program the nRF52840 SoC, for rapid integration with sensors, actuators, and Cloud services.
nRF52840 SoC is now Zerynth supported
As we said, we have added support for another Nordic board – the nRF52840 DK. The nRF52840 DK is a versatile single board development kit for Bluetooth 5, Bluetooth mesh, Thread, Zigbee, 802.15.4, ANT and 2.4 GHz proprietary applications on the nRF52840 SoC.
It can be powered with USB, but also includes a CR2032 battery holder, enabling in-field testing of prototypes.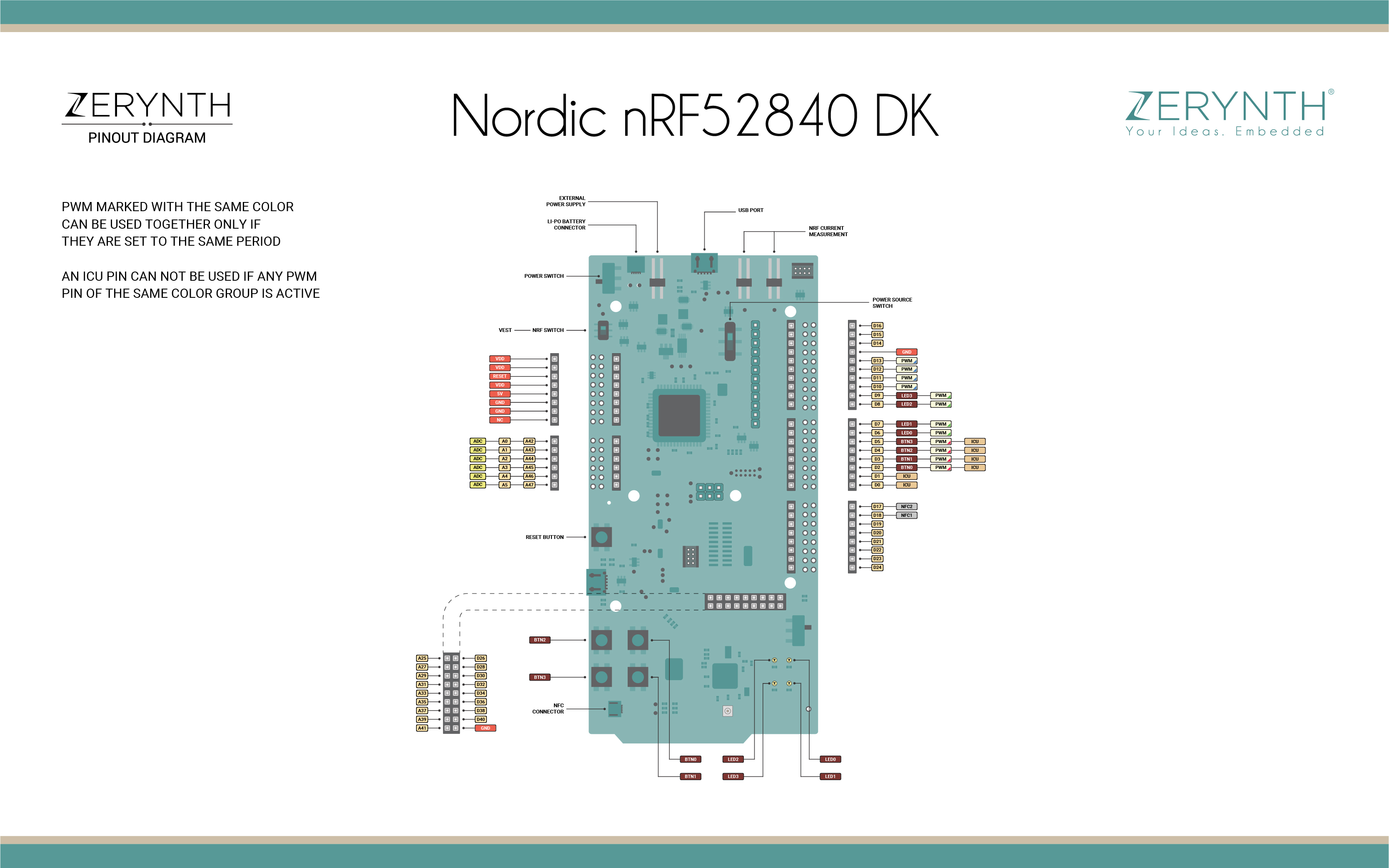 You can find more information about the board here.
Click here to see the full list of Zerynth supported devices, and see if some of them suit your project.
More about Zerynth and Nordic
Zerynth simplifies IoT development providing an easy and efficient way to program the most popular 32-bit microcontrollers in Python and connect them to the top Cloud infrastructures, with high-level standards of security. With R&D in Pisa, Italy, and a global sales team, Zerynth is helping thousands of developers around the world to develop new IoT products and Industry 4.0 applications with reduced costs and improved time-to-market.
Nordic Semiconductors is a leading provider of wireless IoT technology. They specialize in ultra-low power performance wireless system on a chip and connectivity devices for the 2.4 GHz ISM band. Nordic's headquarters are located in Trondheim, Norway.