Two days ago, during the fourth day of Wuthering Bytes 2019, we've had two fully-packed workshops about building IoT and Industry 4.0 applications using Python, with Zerynth tools.
And if you don't already know, Wuthering Bytes is a tech festival that takes place every summer in a small town in the UK called Hebden Bridge, in West Yorkshire. The festival started on August 30th, and it will last until September 8th.
Like we mentioned above, there were two Zerynth workshops. One in the morning, and one in the afternoon. Both of them were sold out weeks in advance. Our partner, DesignSpark, supported both workshops.
As you can see from the images below, it was quite crowded: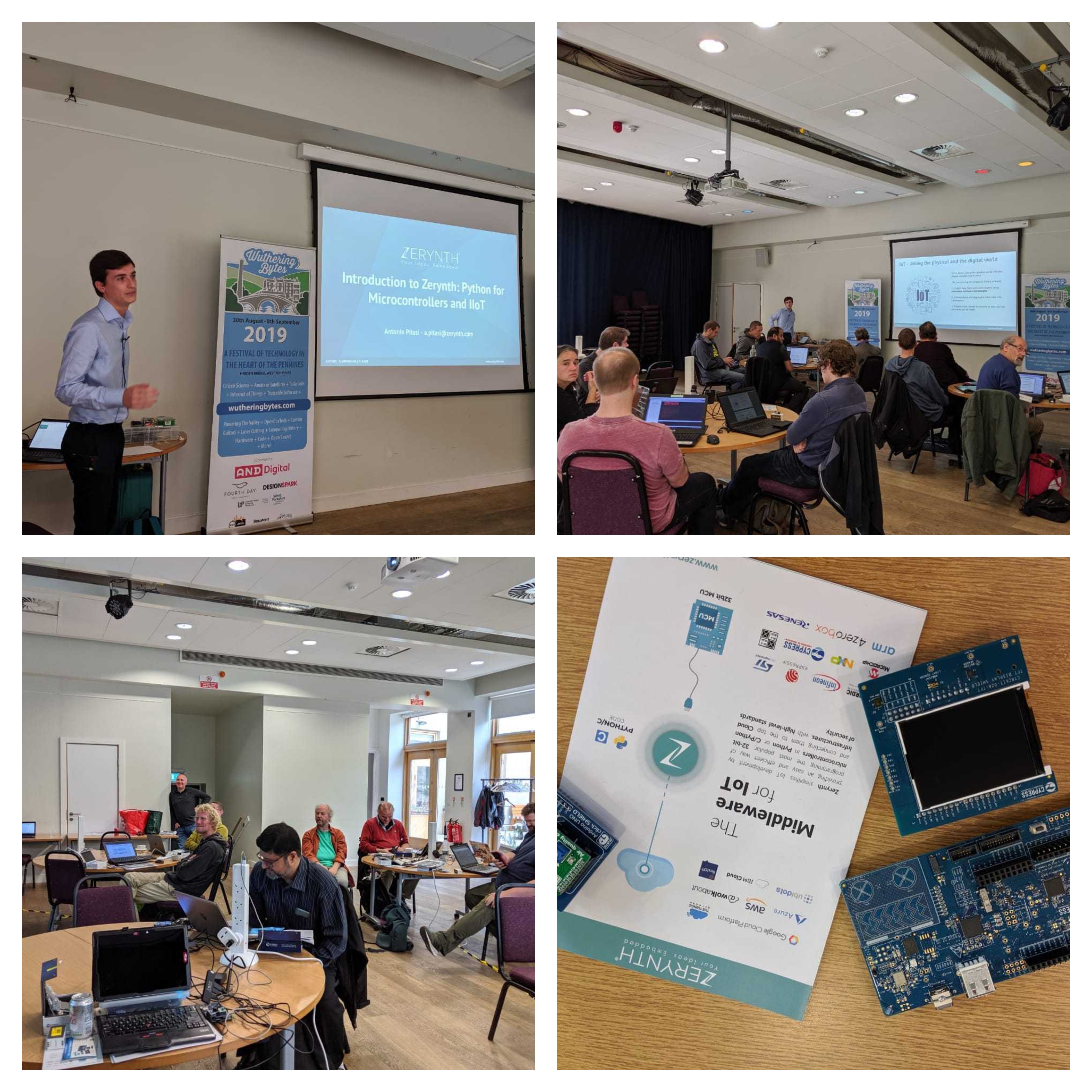 What we taught at Wuthering Bytes
Antonio Pitasi, our software developer, taught the participants the basics of building IoT applications in Python. More precisely, he taught them how to:
run multithreading Python scripts on a 32-bit microcontroller in a few clicks
read data from a digital sensor using Python
send data from a microcontroller to a cloud in 15 lines of simple Python
Each participant also got a free IoT development kit –  a PSOC 6 based kit (worth around £120). We hope they're using it now and creating amazing prototypes.
Download Zerynth Studio
You can program 32-bit microcontrollers in Python, too. All you need to do is download Zerynth Studio. It's free to download and available for Windows, Linux, and Mac OS.