Are you ready for this year's Maker Faire Rome? We sure are. Of course, due to the pandemic, it is going to be a digital event. Nevertheless, everyone is really excited to participate in one of the most popular and most beloved innovation fairs in the world.
Maker Faire Rome is the European edition of the fair. It's a gathering of tech enthusiasts, makers, engineers, students, artists, and everybody who's interested in technology. So, as you can see, it's the best place to present the Zerynth Platform.
The fair starts tomorrow and lasts until December 13th.
Data Driven Innovation
Luigi F. Cerfeda, our Head of Sales, will give a talk at the Maker Faire Rome 2020, at the Data Driven Innovation event, on the topic of industrial optimization and data-driven innovation. So, you can be sure that the 4ZeroBox will be the main point in his presentation. After all, it's the most versatile Industrial IoT enabling platform. The event will start tomorrow, December 10th, at 12:15 CET. Make sure you don't miss it!
In case this is the first time you are hearing about the 4ZeroBox, here is some more information.
4ZeroBox is a versatile data acquisition unit, designed to be plugged into both old and modern industrial machines, as a machine-to-cloud interface. It is powered by Zerynth OS, a multithreaded real-time OS that supports Python and C programming.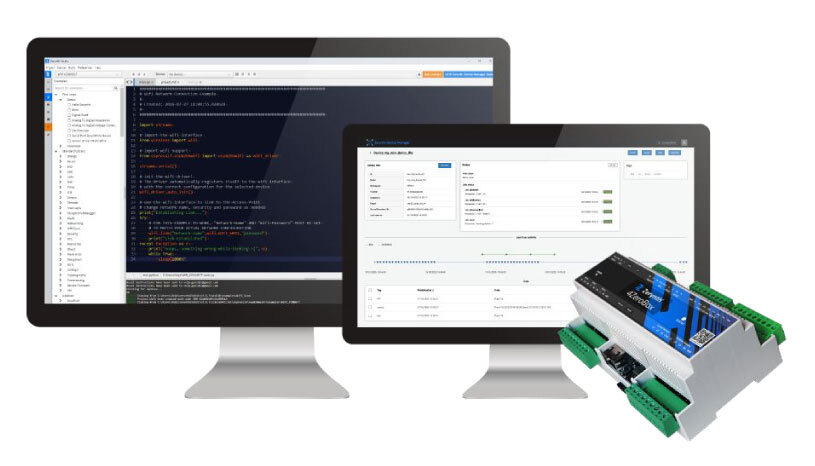 Zerynth Device Manager, our device, and data management service works harmoniously with the 4ZeroBox. Together they form a platform designed to easily enable machinery to join Industry 4.0.
Nurset – Zerynth-powered smart plant nursery
During the Data Driven Innovation event, there will also be another 4ZeroBox related talk. Emanuele Pierucci, the CEO of Pierucci Agricoltura Srl, will talk about Nurset – a Zerynth-powered smart plant nursery. You can find out more about it on our use case page.