Security is one of the most important aspects in building a successful IoT product and application. This is why partnerships and collaborations are made in the tech industry every day – to allow developers to focus on their original idea, and bring new amazing products to the market, while the security issues are already handled.
Microchip's Design Partner Program is a part of this, and they offer a list of partner companies that are deemed as a genuine security expert on Microchip technologies. We are happy to announce that Zerynth is one of them.
Our "Zero Touch Secure Provisioning for AWS IoT using Python" article is listed as a security solution.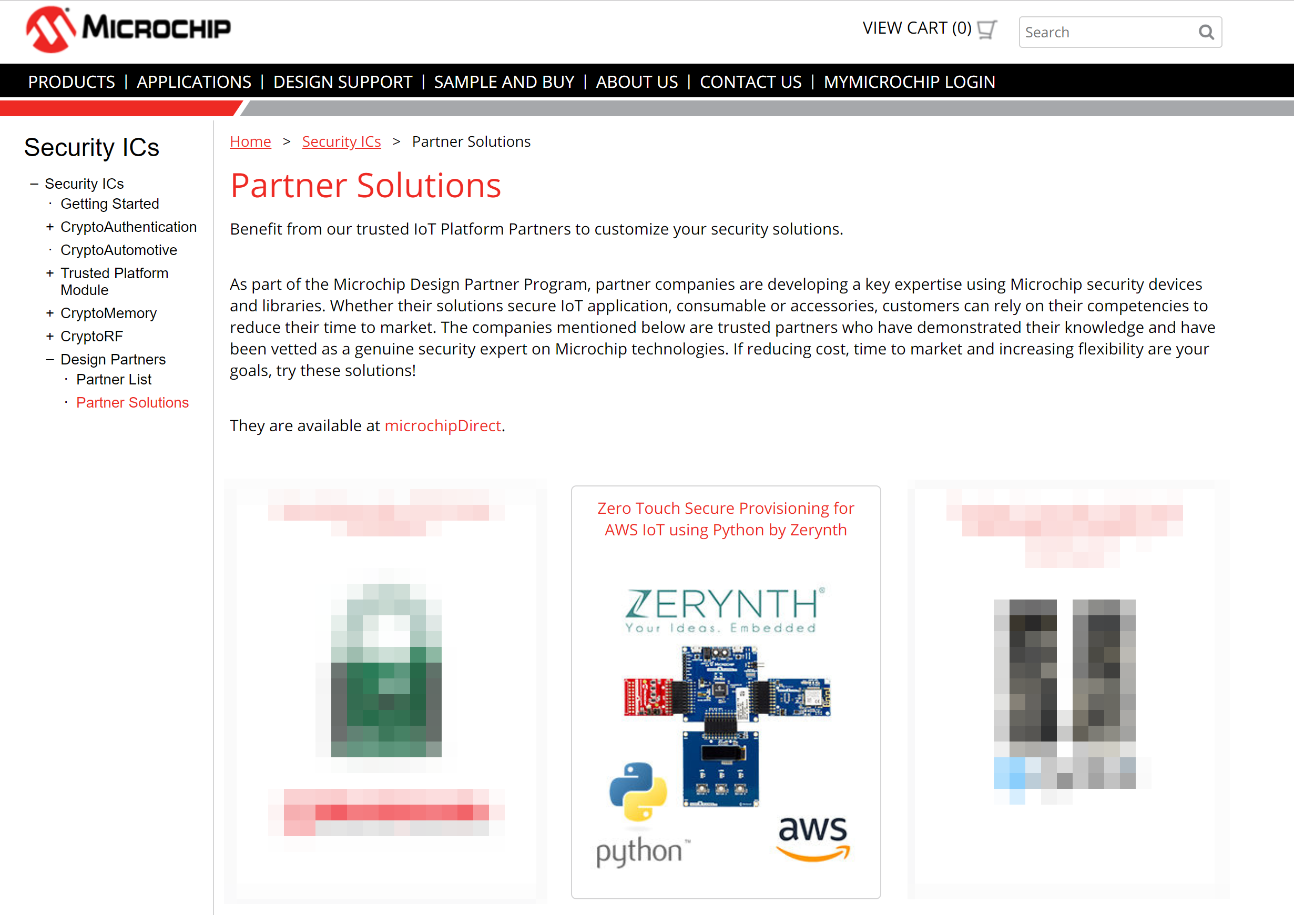 We recommend browsing the whole list if you are on the look for reliable options. As the Microchip Partner Solutions page says:
"If reducing cost, time to market and increasing flexibility are your goals, try these solutions!"
Microchip's "Zero Touch Secure Provisioning" demo in Python
Our tutorial on how to run Microchip's "Zero Touch Secure Provisioning" demo for secure authentication to AWS IoT in Python was well received. And it's no wonder, considering how useful it is. The combination of the ATECC508A CryptoAuthentication Device and Zerynth Studio makes it easy to connect IoT devices to the Cloud in a secure way.
If you haven't seen the tutorial by now, and you are asking yourself why is everyone talking about it, follow this link.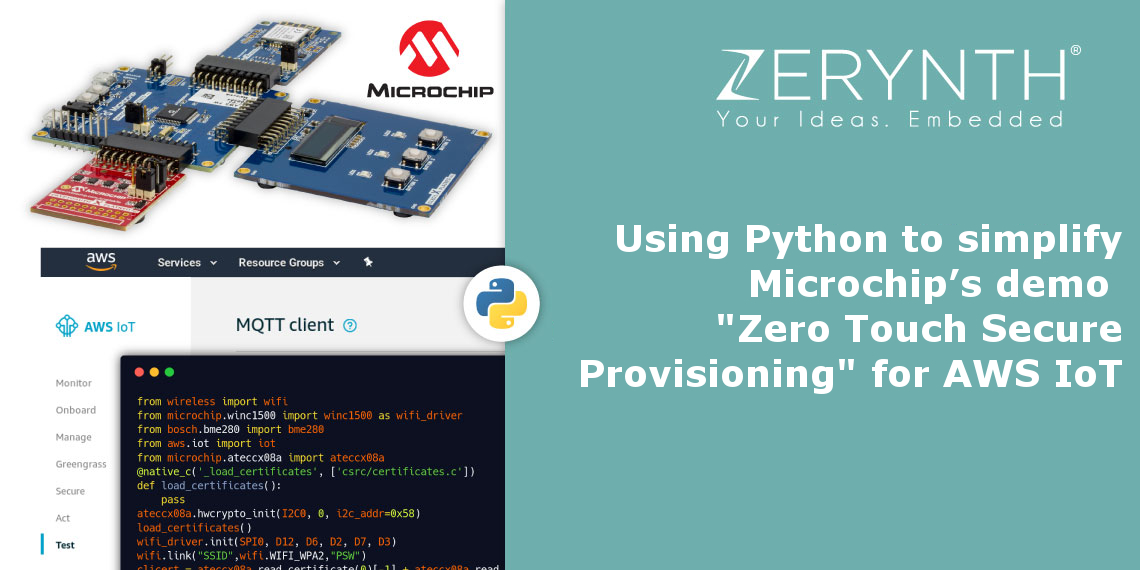 Until next time,
The Zerynth Team