Our partner TOI recently presented another great use case of the Zerynth-powered 4ZeroBox, at the iCities 2019, the 5th Italian conference on ICT for smart cities and Communities.
The conference took place from the 18th until the 20th of September. TOI took this chance to present their WiFI-based non-invasive and anonymous indoor people tracking solution (based on the 4ZeroPlatform). It's an indoor position system designed to analyze people's behavior, in a shared workplace, like the office.
It answers questions like:
How many people stay in certain zones?
How many visitors does a certain company receive?
How do companies interact with each other?
The goal for this system, of course, is to be non-invasive and anonymous.
You can see what it was like during the presentation in the images below: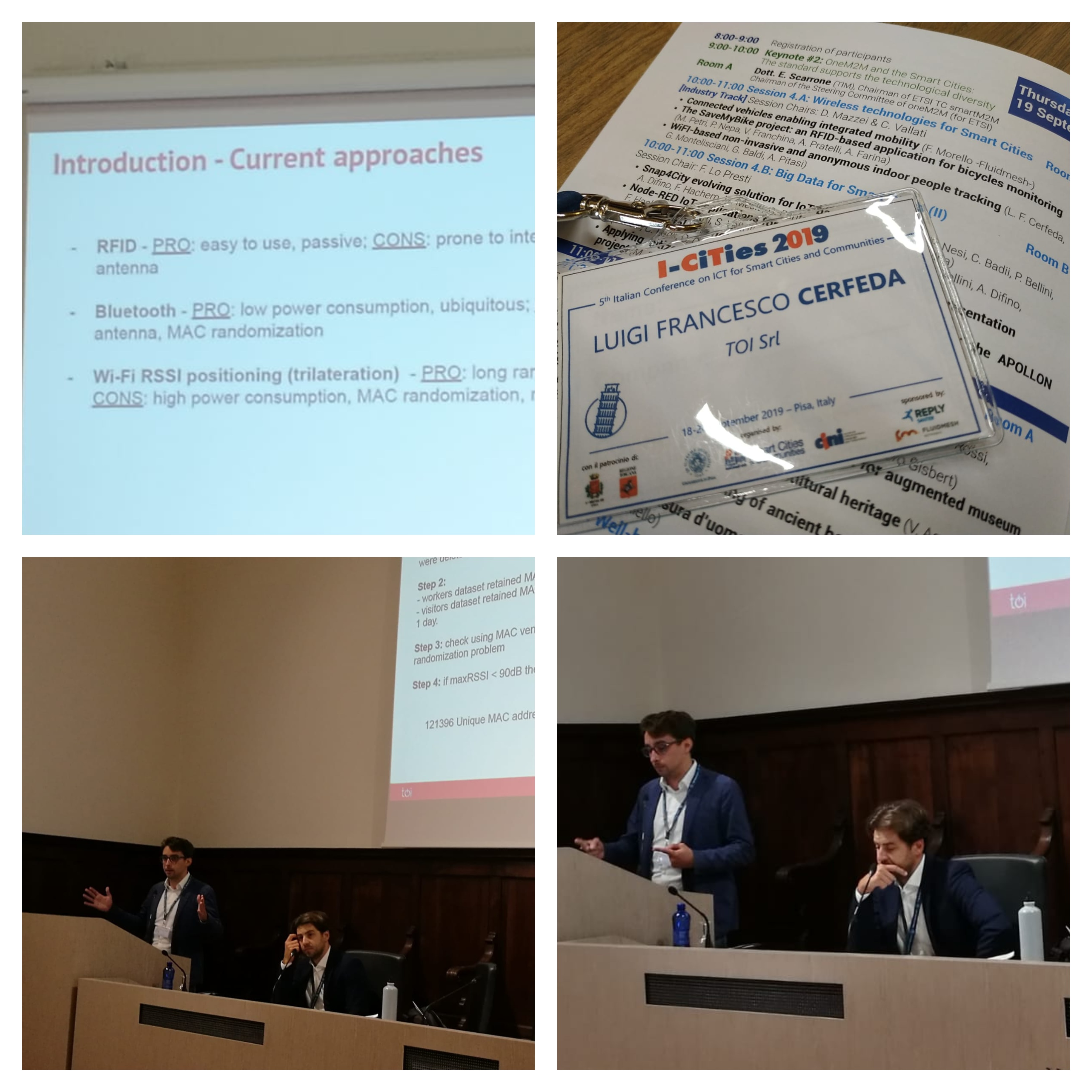 The TOI team also talked about the potential the 4ZeroBox has in smart retail, and offered one of their use cases as an example. Some time ago they created a synchronized and interactive smart retail window that can measure customers behavior. The retail solution is focused on enhancing the customer's shopping experience by measuring their behavior while they are browsing items, and responding.
The system also offers retailers amazing analytics – how many views did an item have, how many passersby stopped by the window of the store, how many interacted with it, and so on. You can find out more about it here.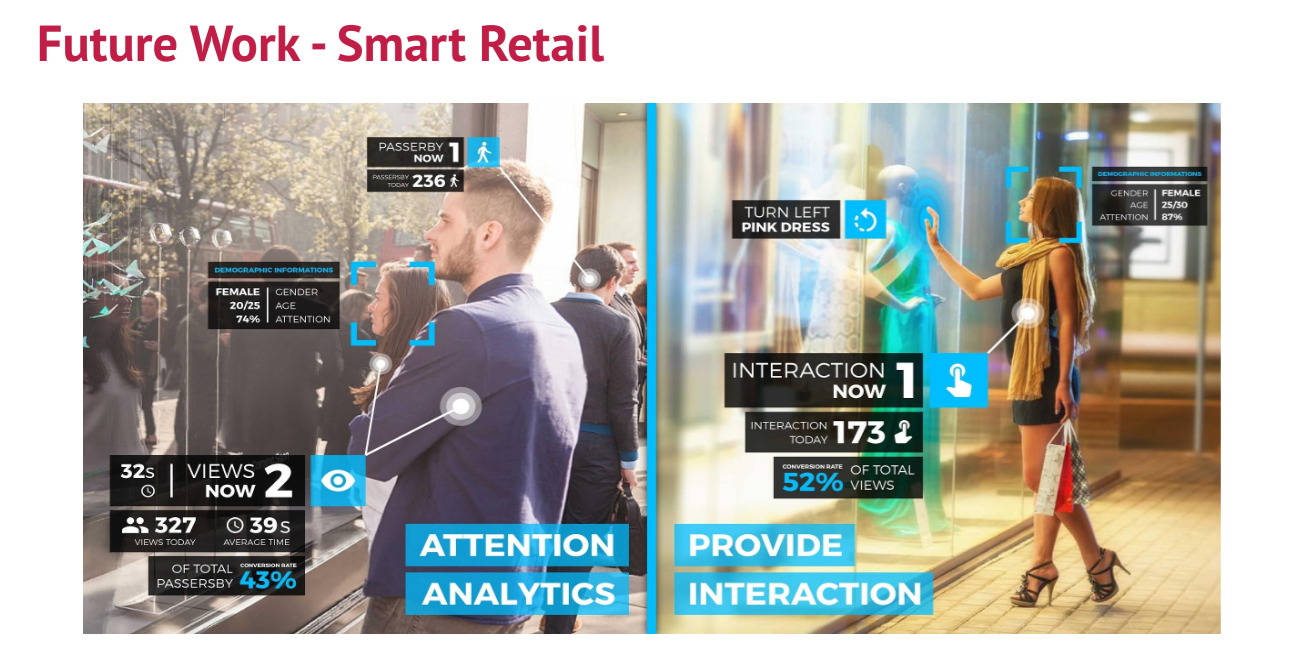 4ZeroBox explained
And for everyone that's no already acquainted with the 4ZeroBox, here's some explanation. The 4ZeroBox is a machine-to-cloud interface that can be plugged into old and modern industrial machines. It's one half of the 4ZeroPlatform, a plug-and-play data gathering, processing, and reporting solution.
The other half of the 4ZeroPlatform is the 4ZeroManger, a cloud-based device management service for organizing, monitoring, and remotely updating connected devices at scale.

For more information, see the official page.
More about iCities
The iCities conference takes place in Pisa, Italy each year. It's an opportunity for people from academia, the industry, and public institutions to meet and form new collaborations and plans. Currently, it's in its fifth year.