Pierucci Agricoltura, one of our customers, has just been nominated for the REGIOSTARS Awards 2020, in the "Circular economy for a green Europe" category, for their Zerynth-powered IoT platform for real-time monitoring of plant health, irrigation systems, and environmental conditions.
If you like what they are doing, you can vote for the project on the REGIOSTART Awards website. Simply click on "Circular economy for a green Europe" tab on the page, and scroll to a project called VIVAIO 4.0. Of course, you'll see that there are 4 more categories to check out, and you can vote for your favorite project there too.
The REGIOSTARS Awards are a yearly competition, organized by the European Commission's Directorate General for Regional and Urban Policy.
VIVAIO 4.0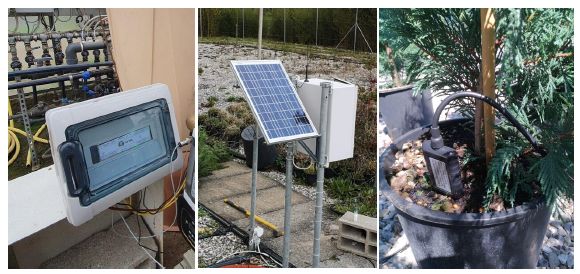 To put it short, VIVAIO is an IoT system that takes care of plant health. It can detect things salinity, humidity, substrate temperature, and watering time. Something we all wish we had for our potted plants at home.
Here's what the page had to say about the project:
"Development of an IoT system for monitoring ornamental plants' cultivation in the nursery, for the measurement of the main sizes relative to the state of health and growth of the plants and the parameters relative to the machinery. The system transfers the data into the cloud to visualize them on a dedicated web portal which can analyze the information and manages an alerts system. Additionally, it allows us to digitalize the records about the nutrition and defense of the cultivation."
You can learn more about this project on our Use Case page.