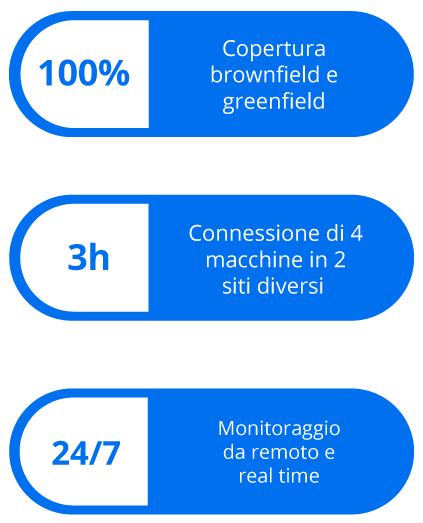 "LEF has relied on Zerynth for the construction of an active use case for the interconnection of machinery in its Old and New buildings. This breaks the logistical, technological, and vendor lock-in barriers that represented the main obstacles for real application of the Industry 4.0 paradigm on the shop floors in Italian industries".
The Challenges
Most Italian companies use dated brownfield machinery that still functions well from a production point of view, but can't fully perform as they are not connected to the internet or to any other greenfield machinery in the plant.
Being able to interconnect cross-gen machinery in covered and non-networked locations and being able to disengage from the vendor lock-in of machinery manufacturers is among the main advantages of a complete Industry 4.0 adoption.
The Solution
The solution proposed by the Zerynth team involved not only a complete retrofitting action on the machinery present in the plant, but also a complete and uniform connection for modern and legacy machinery.
In this way, it was possible to interconnect 4 machines in 2 different sites with only three total hours of installation, and a downtime of single machines being less than 30 minutes.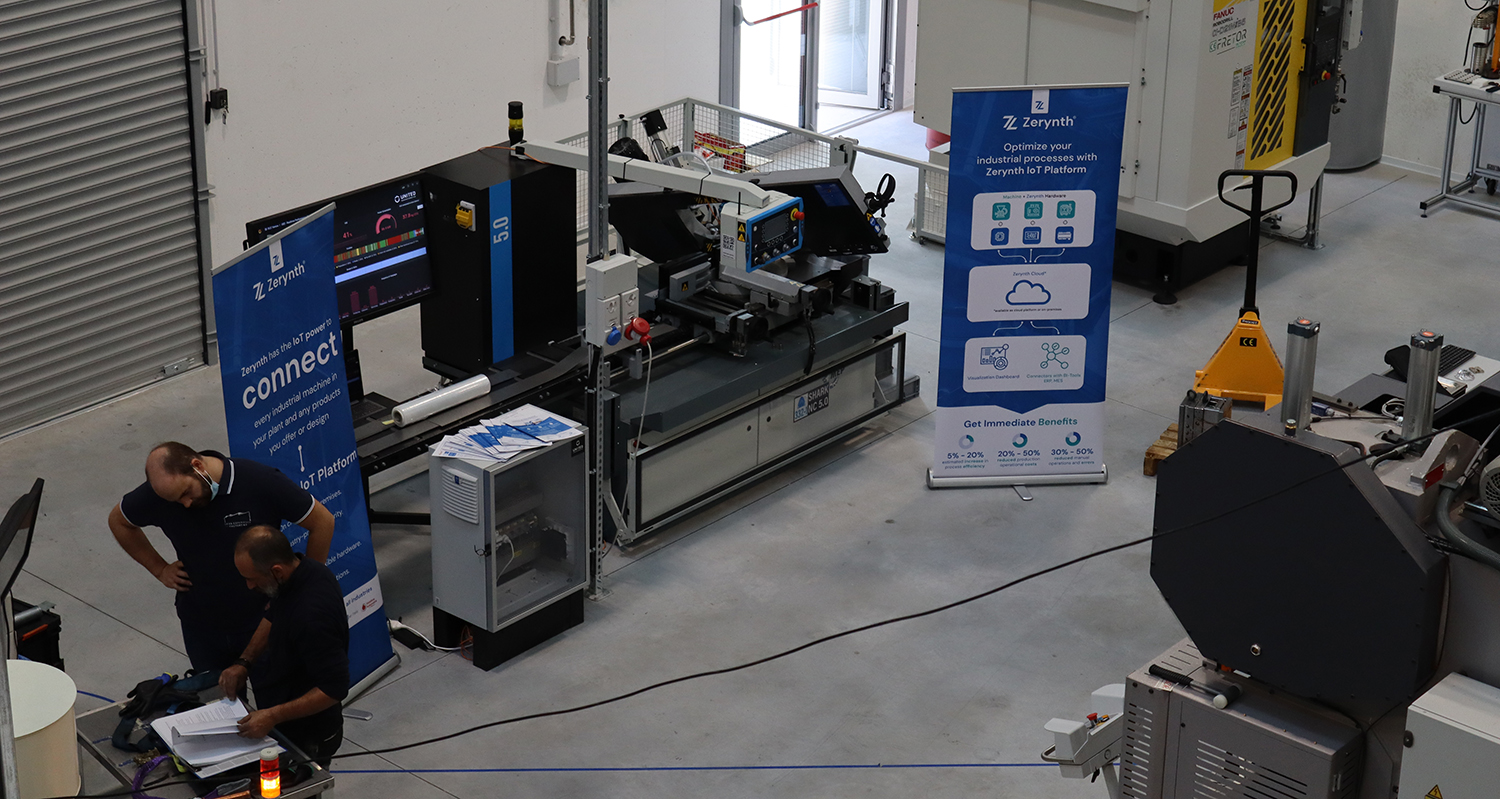 The Results
In a very short time, LEF was able to implement the Zerynth IoT platform on their machinery present in the plant, in addition to digitizing their old generation machinery. Doing it this way, it was possible to actively monitor both shop floors.
The reliability of the Zerynth platform guarantees security in the exchange of production data, which are stored on the Cloud and, in the event of a network failure, saved with temporary on-the-edge backup solutions.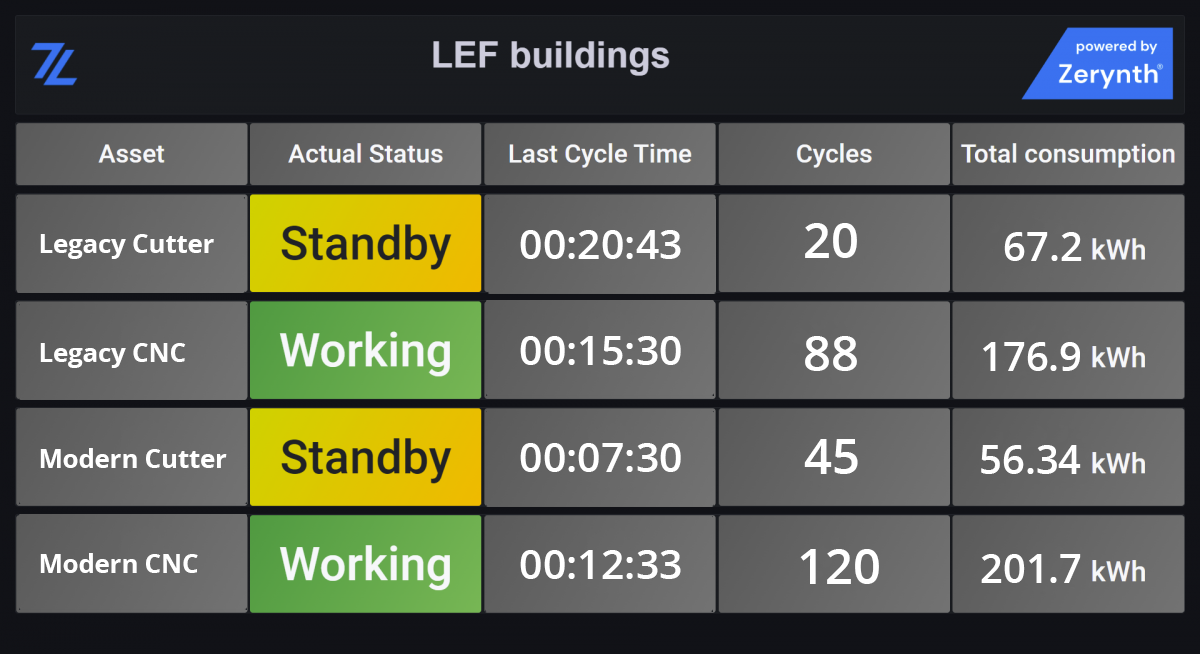 "Thanks to the use of the Zerynth IoT platform, it is now possible for us to have all the useful tools for active monitoring of the production of both old generation machinery and new ones equipped with PLC. Being able to obtain all the process insights and KPIs is one of the greatest advantages obtained in order to be able to adopt adequate strategies for optimizing consumption and thus obtain a real transformation".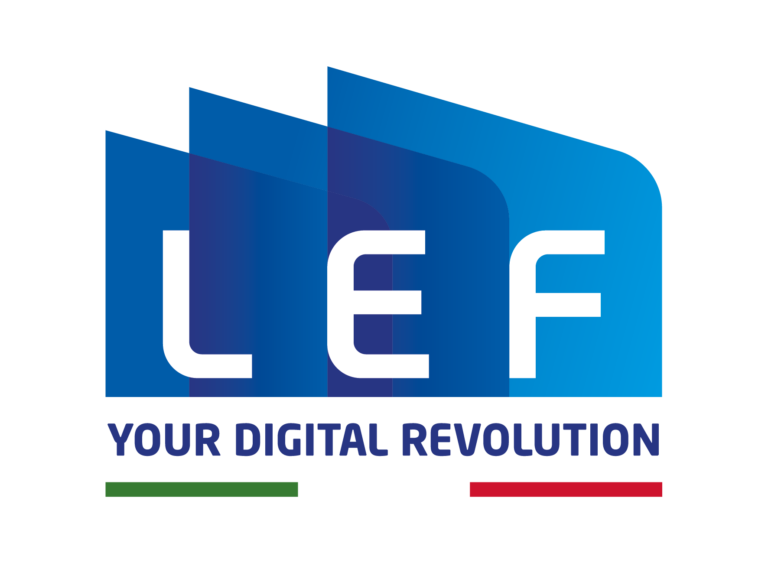 COMPANY NAME:
Lean Experience Factory (LEF)
LOCATION:
INDUSTRY:
PROFILE:
LEF is an Italian company that supports companies in digital transformation through experiential training and consulting services.
RESULTS:
Increased Efficiency
24/7 remote monitoring
Improved Quality
100% real-time detection of anomalies
Breaking the vendor's lock-in
A complete view of all active machines
PRODUCTS USED: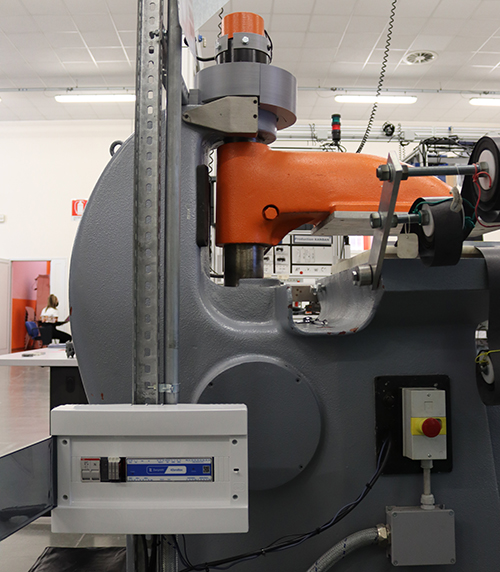 GET STARTED WITH ZERYNTH
Ready to see what Zerynth can do for your business?