"For a long time we were looking for a smart agricultural solution that could help us optimize cultivation growth and reduce maintenance costs as well as energy consumption. With Zerynth's help, we released our solution to the market, which is unique in the horticultural sector. The project has been an astounding success: it achieved all objectives in less than 6 months, opened a new revenue stream for us, and significantly increased our competitive edge."
The challenges
It is well known that the role of technical progress in agriculture has exploded. Therefore, like in any other industry, it has many pitfalls. Pierucci Agricoltura, just like anyone else, is familiar with all of them. Here's their story.
The biggest challenge is that a nursery requires a complex system of plants, production factors, and agronomic treatment for nutrition and defense. Moreover, farms must meet certified standards by achieving environmental and economic sustainability through: efficient usage of fertilizers and pesticides, water containment, energy consumption, and a decrease in the risk of cultivar damage from system malfunctions and atmospheric events.
Aside from this, Pierucci Agricoltura had a real challenge finding a reliable IoT partner to help them participate in a project from the European Regional Development Fund. In order to do that, they needed to use technology that was able to reduce water and energy consumption, decrease manual operations for monitoring and reporting data, remotely monitor and manage the system, and get real-time notification regarding infrastructure damages.
The Solution
The Zerynth team provided Pierucci Agricoltura with Nurset, an IoT-enabled solution designed for monitoring the cultivation of ornamental plants in nurseries. It is built using an industrial-grade control unit 4ZeroBox connected directly to the cloud through the Zerynth DeviceManager. The information is obtained through a dedicated web portal with a simple and intuitive interface equipped with dashboards and sections.
The system allows information analysis, manages an alert system, and digitizes documentation for nutrition and crop protection. Moreover, it can create digital treatment logbook, with the ability to export reports in the most common formats.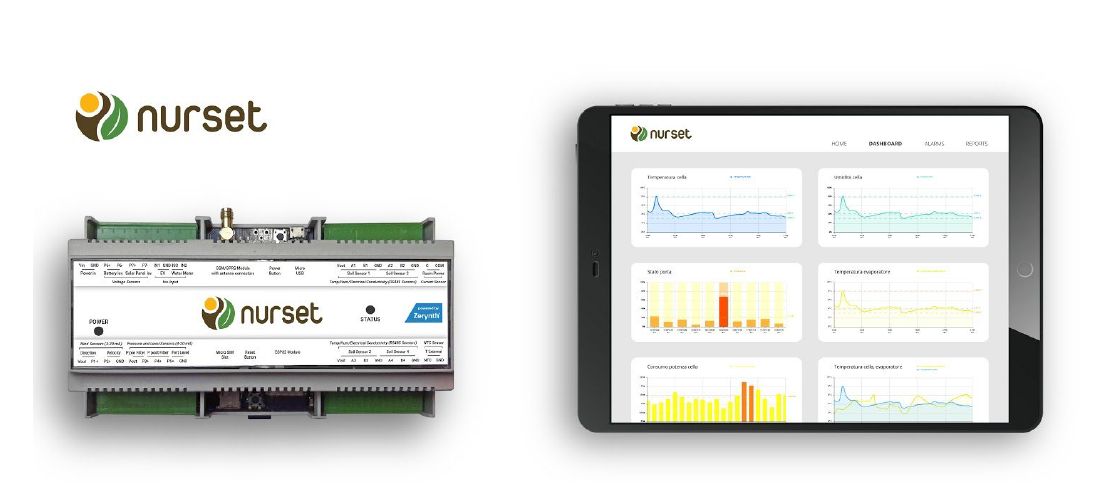 The Results
Pierucci Agricoltura has successfully extended its product line by providing customers with a smart IoT solution capable of real-time recording and monitoring of plant cultivation in nurseries.
Zerynth enabled Pierucci Agricoltura to remotely monitor all parameters related to plants grown in pots (temperature, salinity, humidity) and allow data detection from the irrigation system (water and energy consumption, state filters, fertilizer level in the tank). This saved Pierucci time because manual control and monitoring was decreased by 30%.
"The aim of this project was to combine the traditional offering of technical components for agriculture with advanced services for efficient cultivation. Choosing Zerynth as a technology provider was the best decision, because in a short time a successful project was developed, opening up new business opportunities in the agricultural market and making us more competitive".

COMPANY NAME:
RESULTS:
Increased Productivity – x2 optimization of cultivation growth
Increased Automation – 50% less manual operations
Increased Efficiency – 15%-25% energy reduction and maintenance costs
PRODUCTS USED: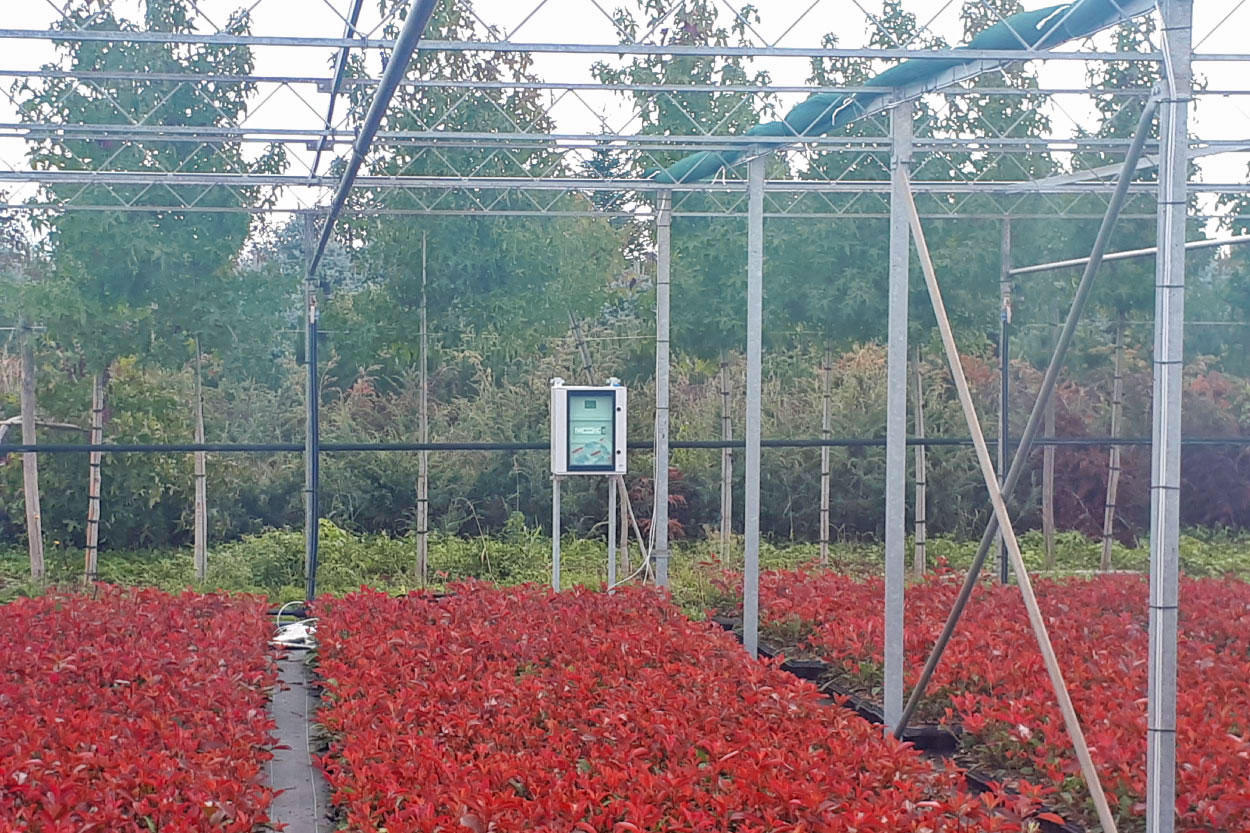 GET STARTED WITH ZERYNTH
Ready to see what Zerynth can do for your business?