Customer: Pierucci Agricoltura Srl (Italy).
Customer description: Pierucci agriculture Srl operates on the market of technical means for flower nursery and agriculture. It produces and sells professional growing substrates.
Keywords: smart agriculture, nursery, farming.
A plant nursery requires a complex system of plants, production factors, and agronomic treatments for nutrition and defense.
Farms must reach high-quality standards by achieving environmental and economic sustainability through:
The efficient use of fertilizers and pesticides;
Containment of water and energy consumption;
The decrease in the risk of damage to cultivation from system malfunction and atmospheric events.
Nurset is an IoT platform for real-time monitoring of:
Plant health with the detection of salinity, humidity, substrate temperature and watering time;
Irrigation system performances with the detection of water consumption and pressure, power consumption, fertilizer level;
Environment temperature, wind speed, and direction;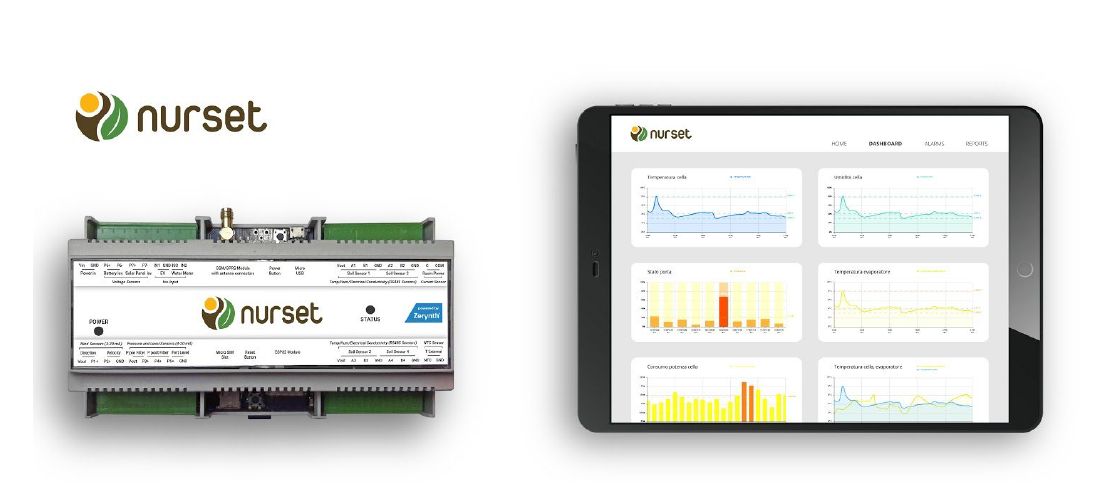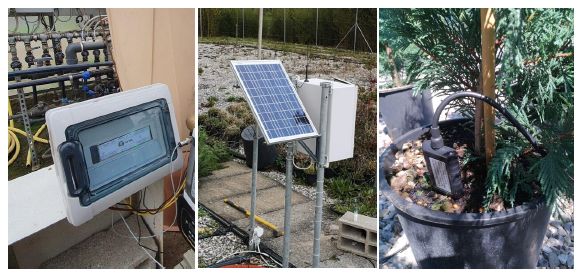 The dedicated web portal allows it to:
View and monitor KPIs
Set up email or SMS alerts;
Set up thresholds;
Download historical data report;
Manage a digital campaign notebook to record agronomic practices by integrating them with the data collected.
Technology and Services provided
We provided end-to-end IoT development, ranging from hardware to firmware, cloud, and end-user interface design and implementation.
The solution is based on:
a customized version of the Zerynth Industry 4.0 Kit (4ZeroBox) running the Zerynth OS;
IoT device management solution based on the Zerynth Device Manager, integrated with a custom user interface and dashboard.