Zerynth provides developers with an ecosystem of software tools to program microcontrollers in Python and connect them to the Cloud.
Zerynth reaches beyond embedded engineers to also offer desktop applications developers, product designers, web developer, and IoT system integrators a complete set of high-quality development tools to program microcontrollers and develop IoT solutions using Python.
Get Started Now, for Free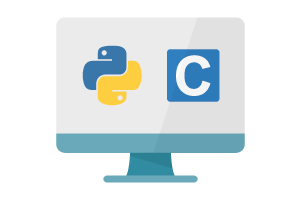 Python and C for the efficient developer
Zerynth allows a mixed C/Python programming environment. This kind of "hybrid" programming is extremely powerful in scenarios where the project needs low-level code for time-critical tasks while keeping Python flexibility and readability for not time-critical sections. Take a look at the example "C Interface" below.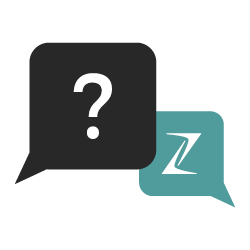 Frequently Asked Questions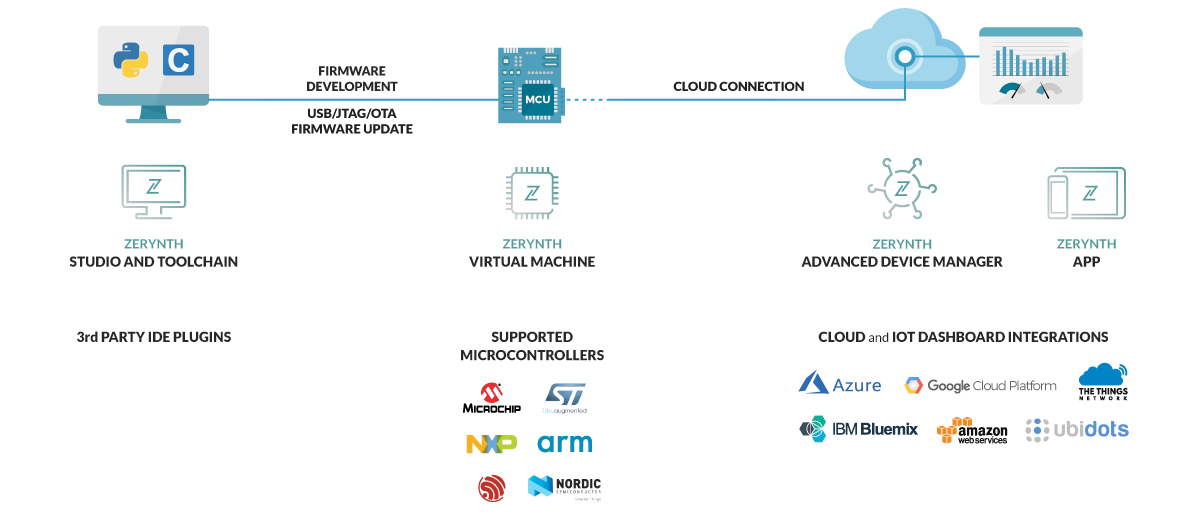 Zerynth Studio is your gateway to the Zerynth Ecosystem.
Zerynth Studio is a free, cross-platform, powerful IDE and a Toolchain for developing Python or hybrid C/Python applications and managing boards.
It includes a compiler, debugger, and an advanced code editor, alongside tutorials and example projects for an easy learning experience.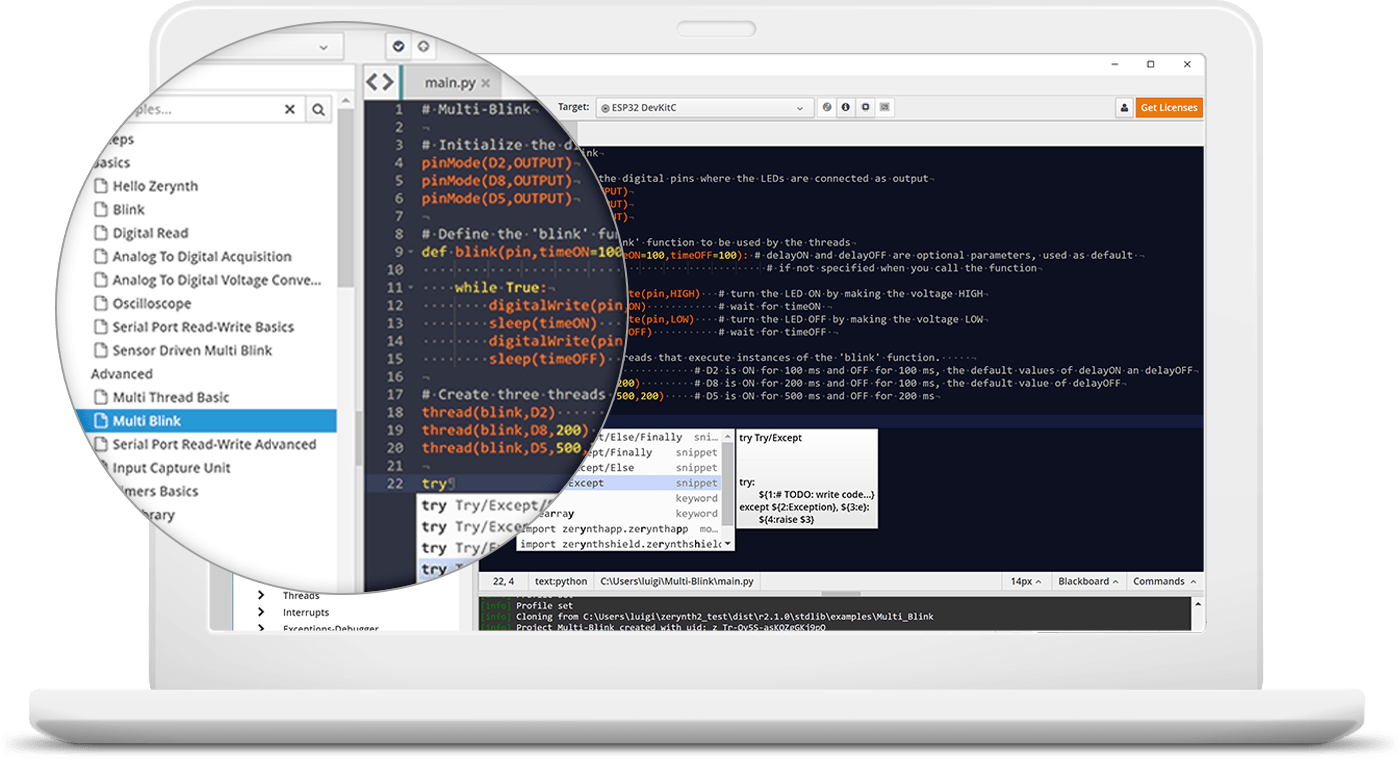 Zerynth Virtual Machine
The core of Zerynth is the Zerynth Virtual Machine, a multithreaded Real-Time OS that provides real hardware independence, allowing code reuse on a wide range of 32-bit microcontrollers, in just 60-80kB of Flash and 3-5kB of RAM.
Zerynth VM has been developed from scratch with the goal of bringing Python to the embedded world with support for multi-thread and cross board compatibility. It supports most high-level features of Python like modules, classes, multi-threading, callback, timers and exceptions. In addition to these, it allows to use custom hardware-related features like interrupts, PWM and digital I/O.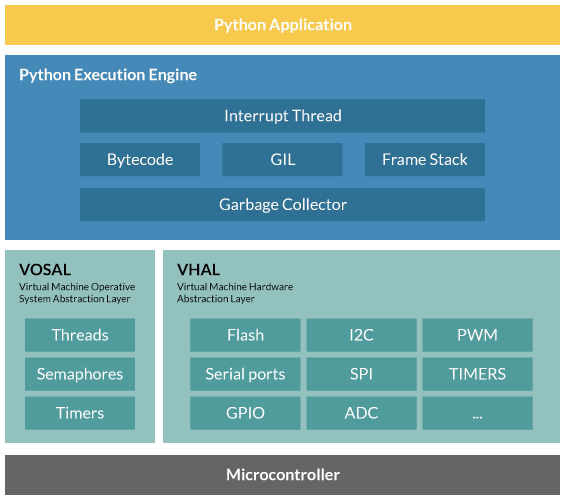 Zerynth App
Zerynth App is a free mobile app to monitor and control Zerynth-powered devices through fully customizable HTML/JS Graphical User Interfaces.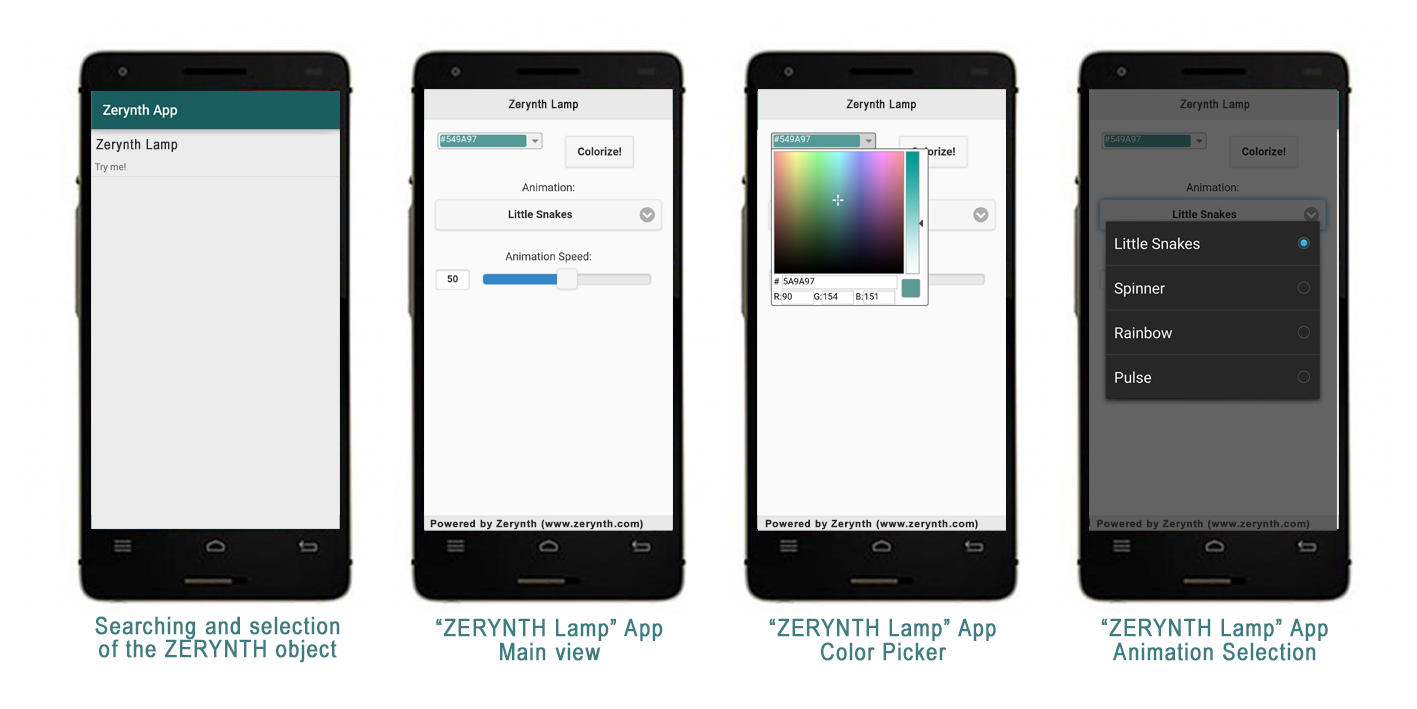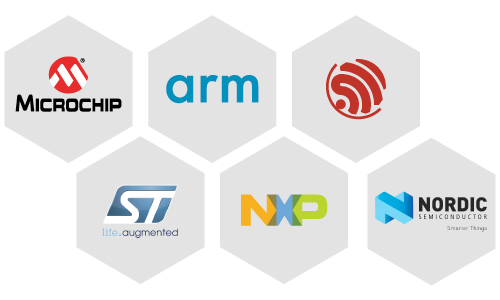 Microcontrollers / Boards
Zerynth is multi-board compatible. It supports the most popular 32-bit microcontrollers and development boards from top vendors.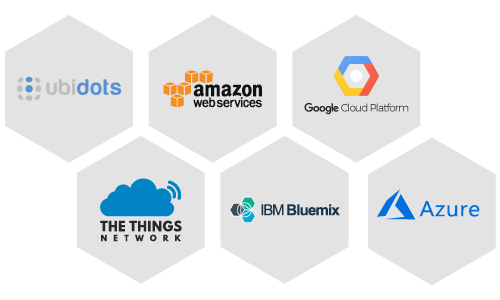 Cloud / IoT Dashboards
Zerynth is compatible with many Cloudproviders, such as Microsoft Azure, Amazon Web Services, IBM Bluemix, Google Cloud IoT and many others.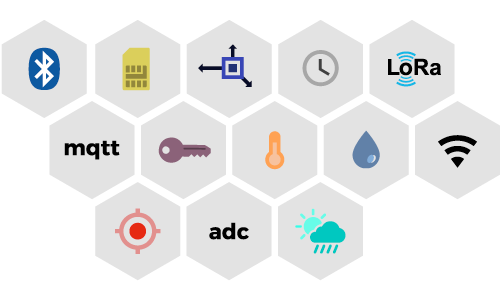 Sensors / Actuators
Zerynth allows rapid integration with sensors, actuators, and industrial protocols, reducing product development time and efforts.
Zerynth Virtual Machines are licensed for the specific microcontroller's unique chip ID.
Once you created a Zerynth Account in Zerynth Studio, you receive a free "Welcome" pack of 10 Zerynth VM Licenses with FreeRTOS (5 "Starter" and 5 "Premium") to use on any of the supported boards.
 You can use every single Zerynh VM license via Zerynth studio when you need to program a new prototyping board or to flash a small series of devices.
 Zerynth VM licenses are for perpetual use one-time cost and they entitle the license owner to future ongoing VM maintenance.
 Zerynth VM licenses also support mass programming: we provide scripts to control the device programmer and, for big volumes, a collection of pre-compiled VMs ready to be flashed.
 Some Boards already include a specific Zerynth VM license (Aka: Zerynth-powered devices) so that you don't have to care about Zerynth VM Licenses.
 You can always check your available/consumed assets in the Zerynth Profile Section. Additional Zerynth VM licenses (From 1 to 1000 units) can be easily purchased in the Zerynth Store. For ordering higher volumes you can contact us here