Advanced Code Editor
Syntax highlighting
Syntax Autocompletion
Smart Snippets
Search and replace with regular expressions
Automatic indent and outdent
Toggle Comments
Highlight matching parentheses
Auto PEP8 functionality
Drag and drop text using the mouse
Line wrapping
Code folding
Font size settings
Over 20 themes
Device Management
Automatic Device discovery and configuration
Integrated Compiler
Integrated Firmware Uplinker
Multiple consoles with different windows
Documentation
On-Line Documentation
Integrated Examples
Integrated Board Pinouts
On-line Tutorials
Smooth User Experience
Quick Search bar
File system browser
Profile Section
Multiple tabs
Built-in package manager
Simplified publishing of community libraries
Git integration and private remote repositories
Integrated notifications and alerts
Selectable Version and Patch
Integrated News Feed
Firmware Over-The-Air updates Integration
Zerynth Studio is your gateway to the Zerynth Ecosystem.
Register for free a Zerynth user account and receive a "Welcome" pack of 10 Zerynth Virtual Machines Licenses (5 Starter and 5 Premium) to use on any of the supported boards.
You can always check your available/consumed assets in the Zerynth Profile Section. Additional licenses can be easily purchased in Zerynth Store.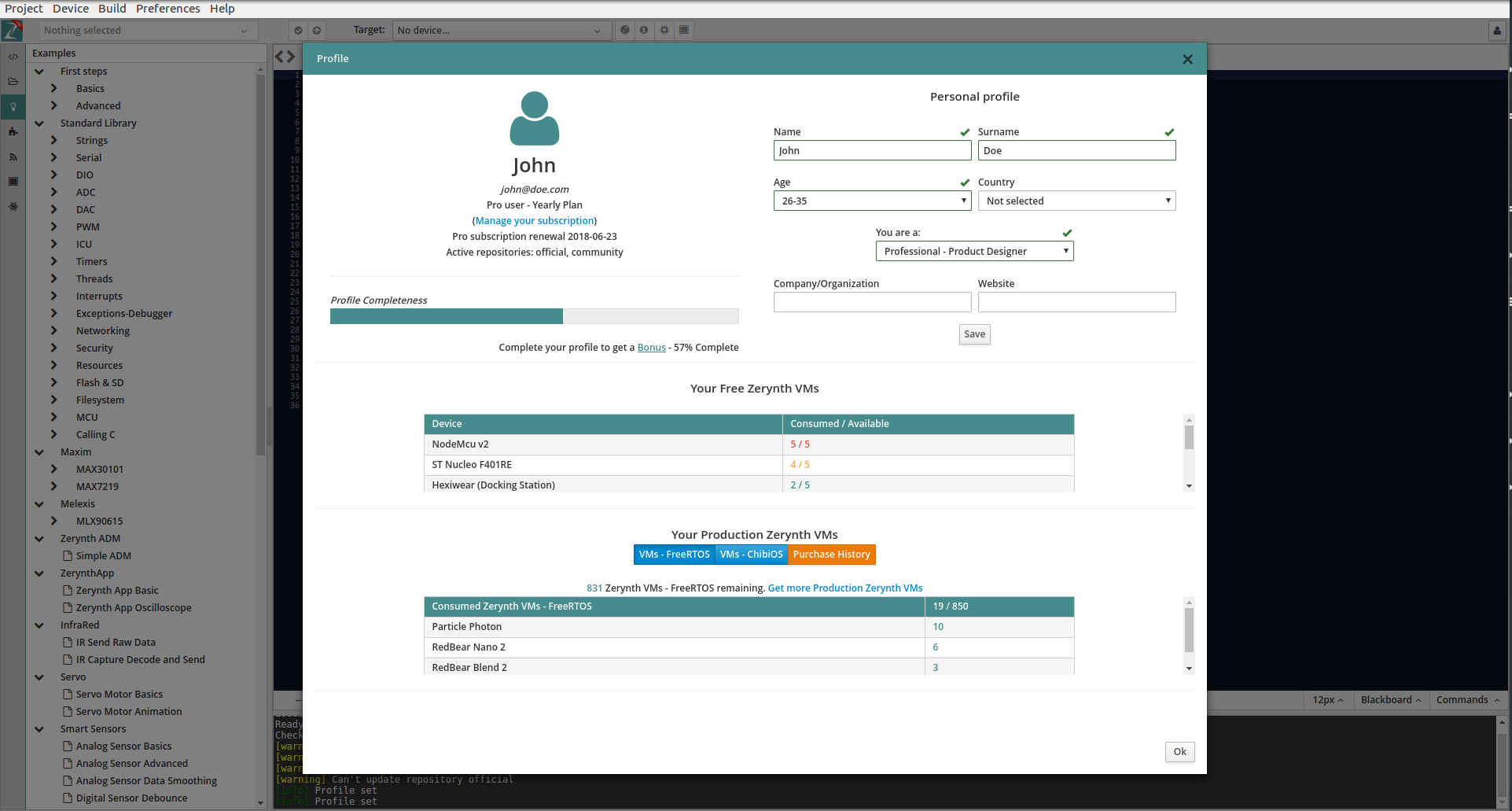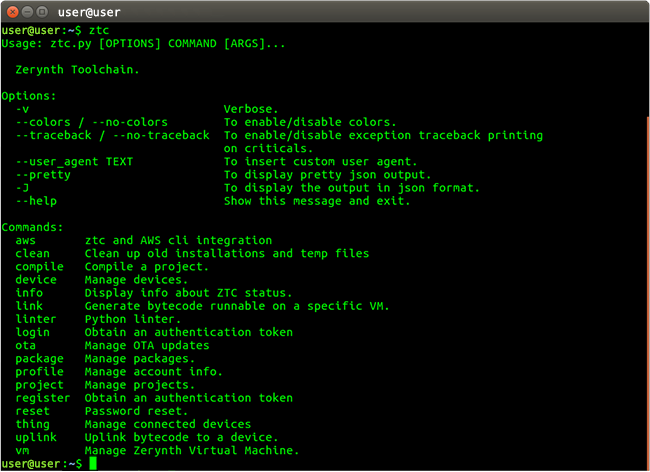 Zerynth Studio is built on top of the Zerynth Toolchain, that allows managing all the aspects of the typical Zerynth workflow. It can be used with a Command Line Interface, like the common Linux, Windows or Mac terminals, or it can be integrated with a custom IDE.
You can find more info in the dedicated section of the documentation.